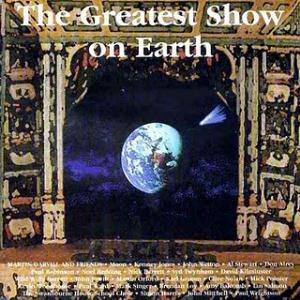 This is the project which Nick Barrett of PENDRAGON as well as eminent proggers including John Wetton participates in, and is full of pop senses and is one of the most excellent work of melodic symphonic rock.
It did not seem to win much popularity, but once I heard only this album day after day.
It is the album of so-called neoprog rock where too sweet melodies surge against like a flood.
A large number of support members make you listen to best performance all by themselves.
It is my great favorite.
PENDRAGONのNick Barrettが参加している(他にも、John Wettonをはじめ錚錚たる名前が並んでいます)プロジェクトものですが、ポップ・センスにも溢れていて、メロディック・シンフォとしては傑出した作品です。
あまり人気を博したようには見えませんが、一時はこればかりを聴いている時期もありました。
甘ったるいメロディーが洪水のように押し寄せてくるいわゆるneoprog路線のアルバムです。
多数の応援メンバーが渾身の演奏を聴かせてくれます。
私の大のお気に入りであります。
to the Page of My Favorites List (2001~)
to ProgArchives.com
to amazon.com
ワールド・ディスク
ガーデン・シェッド
カケハシ・レコード
ディスク・ユニオン
スポンサーサイト