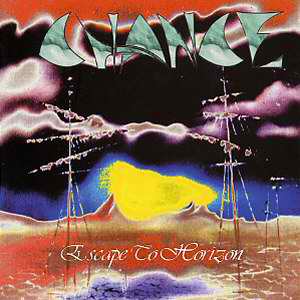 CHANCE is a solo project of a musician named Laurent Simonnet.
I searched in GOOGLE to check it out, but I have got no information about CHANCE and Laurent Simonnet.
In this album, you can hear Roine Stolt and other support guitarists perform with their every abilities, led by the keyboards.
I can spend an hour with this music as if to get lost into the mystic heterodimensional space.
Passing through a long dismal cavern, another unknown world opens with a calm sunlight before my vision to mend my broken heart.
Nevertheless, this music is not so gentle as the healing music, then the heated passion of musicians to pursue the more completed comes around close to me.
Atmosphere through whole this album is so monotonous as to get a person bored if he is not fond of this kind of music, but it should strongly attracts fanciers of the melodic symphonic rock like me.
No matter how many times to hear, it never gets me satiated.
CHANCEは、Laurent Simonnetという人のソロ・プロジェクトです。
Googleで検索しましたが、CHANCEについても、Laurent Simonnetという人についても、全く分かりません。
このアルバムでは、キーボードに導かれて、ロイネ・ストルトらのサポート・ギタリストたちの渾身の演奏を聴くことができます。
神秘な異次元世界に迷い込んだかのような1時間を過ごすことができます。
長く陰鬱な洞窟を抜けると、未知の此岸が穏やかな陽光とともに視野に開け、疲れた私の心を癒やしてくれます。
かといって、この音楽がヒーリング音楽ほど静かなわけではありません。より完成されたものを追求する音楽家たちの熱い情熱がひしひしと伝わってきます。
アルバム全体を通しての雰囲気は単調なので、この種の音楽がお好きでない方は退屈するかも知れませんが、私のようなメロディック・シンフォの愛好家たちを強く惹きつけることでしょう。
何度聞いても、私が飽きることはありません。
to the Page of My Favorites List (2001~)
to ProgArchives.com
to amazon.com
ワールド・ディスク
ガーデン・シェッド
カケハシ・レコード
ディスク・ユニオン
スポンサーサイト