IAMTHEMORNING / ~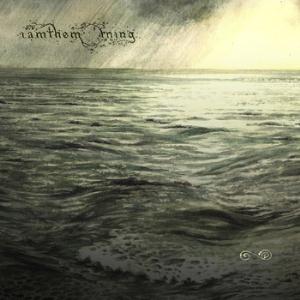 IAMTHEMORNING is the project of substantially two person based on Petersburg in Russia.
They published a sound source on their homepage, and the assertive strategy that a buyer decides the download price gave effectively their first album of unique titie "~" the second position of Progarchives 2012 album ranking, in the higher of which there are not a few albums that are beyond my understanding.
This album is worth succeeding excellently in performing melodic symphonic rock without electric instruments (with drums), which I feel could be said not to be the rock music.
Their music has an considerably indivisual style, but the style plays an influent and beautiful melody line not to spoil a soothing atmosphere.
In short, it is what should be said if what Spanish progressive rock band AMAROK performed in "Gibra Ara" wold have been sublimer.
Its acoustic guitar with a lean tone is also my favorite, but the strength of IAMTHEMORNING is as good as AMAROK.
I feel common essence both in folk-origin music with woman vocals.
ロシアのペテルスブルグを本拠とする実質男女2人のプロジェクト。
音源をホームページで公開し、価格は購入者が決める、という強気の作戦が功を奏したか、ProgArchivesの2012年度第2位(上位には、私の理解を超えるものが多いですが)の評価に輝いた作品です。
それだけのことはあって、ロックと言えるのか、という気もしますが、電子楽器を用いずに、クラシックの楽器(ドラムスは入っています)主体でロックをやろうということのようで、それが見事にメロディック・シンフォとして成功しているように思います。
かなり個性的ですが個性が邪魔にはならず、流麗なメロディー・ラインで聴かせてくれます。
一言で言えば、スペインのAMAROKの"Gibra Ara"あたりをもっと壮絶にやるとどうなるか、という感じです。
AMAROKのあのボソボソとしたアコースティック・ギターも良いですが、IAMTHEMORNINGの迫力もまた優れものです。
AMAROK同様、女性ボーカルで、エッセンスには共通するものがあるように思います。
to the Page of My Favorites List (2001~)
to the homepage of IAMTHEMORNING
to ProgArchives.com
to amazon.com
ワールド・ディスク
ガーデン・シェッド
カケハシ・レコード
ディスク・ユニオン
関連記事
スポンサーサイト